The Australian Bungalow and Australian Hall
THE SHAPING OF A NATION
There is no doubt that the strength and true character of a nation is forged in challenging times and mostly in times of conflict. For Australia and our brothers and sisters in New Zealand our nation's strength and character is manifested in our ANZAC spirit.
For the Maltese, there were 3 momentous and progressive events that shaped the strength and character of this resilient and resourceful Mediterranean island nation.
The Great Siege of Malta of 1565 saw the remaining 700 Knights of St John supported by 5,000 Maltese militia and 10,000 troops of the Spanish Empire repel 40,000 Ottoman forces from invading Europe. The key to their success were the Knights of St John who put their faith in God, facilities and their technology

In 1799 Napoleon walked into Malta and ended the Governance of the Knights of St John – despite them having significant ties and a shared history with the French. Soon after in 1800, Lord Nelson expelled Napoleon and the British took control of the island. The revolving door of occupying nations continued but the Maltese remained resilient and united. They were getting used to being occupied but all the occupiers quickly learnt – that unlike the Maltese – they were there on borrowed time
During WWII when Malta was the most bombed place per square mile in WWII – and incidentally my ancestral home town of Cospicua was in fact the most bombed place in Malta. In fact, King George awarded the entire Maltese nation the George Cross for their endurance in the face of adversity in WWII.
MALTA'S CONTRIBUTION TO THE SUCCESS OF ALLIED FORCES IN WWII
Due to the relentless and collective efforts of the Maltese population and the Commonwealth Allied Forces, including many ANZACs, Malta was able to keep the supply lines open to allow continuity of supply to Montgomery's troops in Egypt, who in turn where able to force the Germans out of North Africa.
Malta was also integral to Britain's Naval operations and Cospicua was home of the British Naval Dry Docks.
THE MALTESE DIASPORA
The British recognised during the early stages of their occupation the importance of Malta's role as a strategic Naval base.
They also quickly noticed that Malta's natural resources were limited – and this became most evident towards the end of the 1800's.
As such, they adopted numerous approaches to relieve domestic population pressures through "exporting" and applying parts of Malta's skilled, hard-working and mostly multi-lingual workforce in various countries across the British Empire such as Tunisia, Egypt (where the Suez Canal and Railways were being constructed); and in far reaching Australia – the land of endless opportunity.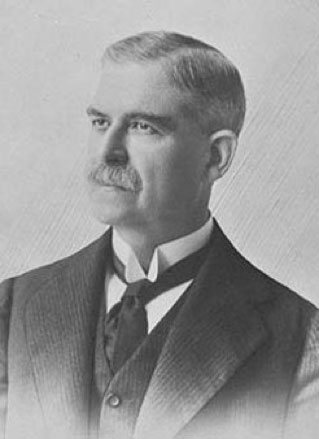 GERALD STRICKLAND AND THE AUSTRALIAN CONNECTION
Here enters the main character of this story, Gerald Strickland. Gerald Strickland was born in Valletta, Malta in 1861 to a Maltese captain. This gave the young Gerald Strickland the opportunity to venture the world – including his visit to Australia where he met other Maltese sailors in Queensland. This started his connection to Australia, where he ultimately became an important figure in Australia in his official capacities of Governor of Tasmania in 1904-1909; Governor of Western Australia during 1909-1913 and Governor of NSW during 1913-1916.
He was married to Lady Edeline Sackville-West who also contributed to the war effort during WWI through her affiliations with the Australian Red Cross. Following her sudden passing in 1918, Strickland soon was re-married to Margaret Hulton.
Gerald Strickland then returned to Malta and became Prime Minister of Malta in 1924 and stayed in power until 1932 becoming one of the longest reigning prime ministers in Maltese history.
Like many of the Maltese, Gerald Strickland had multiple allegiances –British, Maltese and Australian. Like his predecessors, he too identified the need to effectively and sustainably manage the Maltese population whilst also recognising the collective benefits of opening up opportunities for them to relocate to Australia where they could readily apply their skills in Agriculture, Construction and Management and prosper accordingly in Australia.
What Prime Minister Gerald Strickland ultimately set out to do was find a way to help his Maltese brothers and sisters improve their lives by migrating to Australia.
In a bold and entrepreneurial move, Gerald Strickland acquired a weatherboard "Queenslander" home and had it dismantled and shipped to Malta. In Malta, almost all construction was of stone. His objective was to teach the Maltese how to construct with wood so that they could adapt and thrive in their new Australian homeland.
This house was built and deconstructed constantly at various training schools in Malta. It also served as an immigration office for the Maltese leaving for Australia and was most recently as a residence and a training centre.
Today this building is in disrepair and the Maltese Government are undertaking plans to relocate and restore it.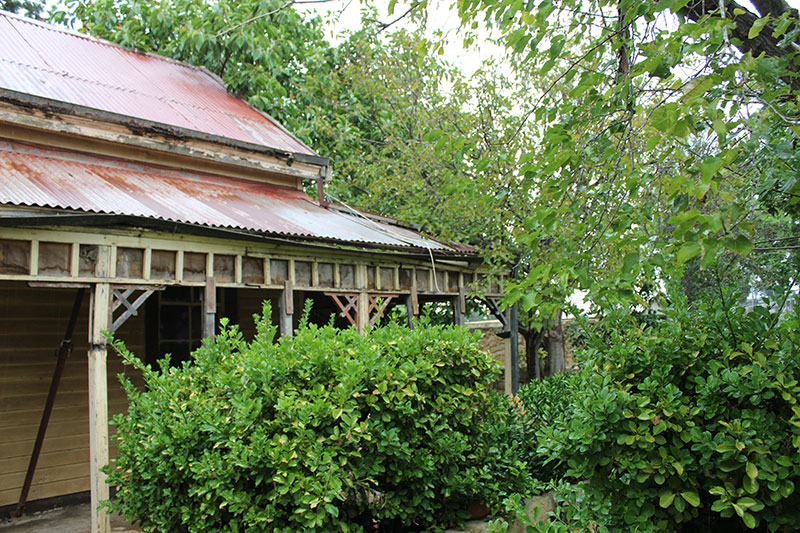 THE STRICKLAND HOUSE/AUSTRALIA HALL CONNECTION
There is a property in Vaucluse, Sydney Australia known as Strickland House, which Australis managed for Government Property NSW for many years. At the time we were oblivious to the history and its connection with my Maltese heritage. The property also served as a Women's Hospital thanks to the Strickland's involvement in the Red Cross in Australia.
On a street in Pembroke, Malta stands a building known as Australia Hall. This heritage building bears the Australian Coat of Arms and is emblazoned with the Australian Army's rising sun. This is probably the only emblem of its type in the world and the plaque on the front of the property reads:
This building was erected in November 1915 by the Australian Branch of the British Red Cross Society for the benefit of the soldiers of the Empire.
It's my understanding that the Stricklands were involved in this construction as a welcoming gesture of goodwill for our ANZAC troops who were based in and passed through Malta.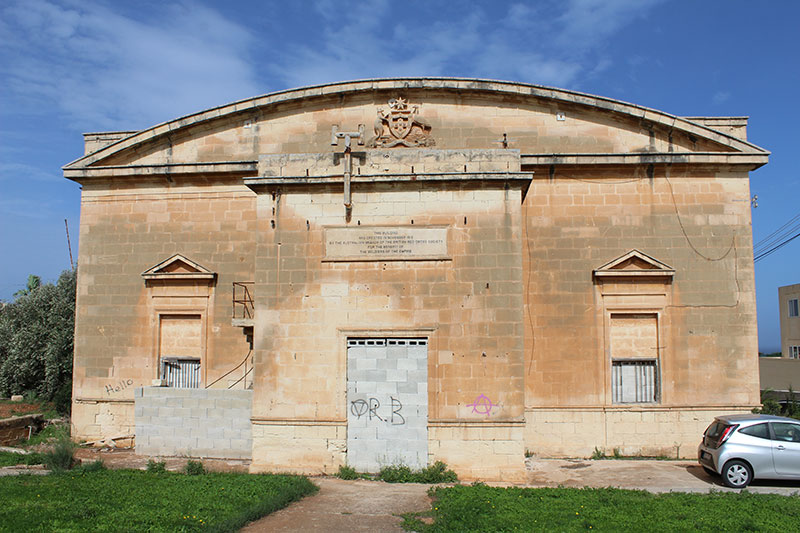 THE NEED FOR RESTORATION – A CALL TO ACTION TO PRESERVE AN IMPORTANT PART OF MALTESE-AUSTRALIAN HISTORY
Like the "Queenslander" bungalow, Australia Hall is also in a poor state of repair having suffered extensive damage following a fire some 20 years ago. Many organisations have been involved in attempting to get this property on Triq A.N.Z.A.C. restored to its former glory. This heritage building will be restored by the private sector as part of a newly proposed development.
After over 15 successful years in the Australian FM industry, Australis is now looking to give back to the broader community, recognising the importance and significance of our cross-cultural heritage and the historical links between two proud nations – Australia and Malta. As such, we are passionate about applying and utilising our broad expertise towards preserving these heritage buildings.
Most recently representatives from Australis Facilities Management and the Australian Maltese Chamber of Commerce met with the Australian High Commission, The Maltese Government, Forward Architects Malta, NIDUM Heritage Architects Malta and the property owners and developers to discuss options for the restoration for Australia Hall.
Australis and Forward Architects were the first entities to see the development plans and restoration options for the property.
A strong link exists between Malta – a nation with a population of 450,000 – with over 200,000 additional Maltese citizens residing in Australia and New Zealand.
The Maltese have seamlessly integrated with the Aussies and Kiwis and have since become a strong part of the fabric of our collective societies.
As such we seek to build on this intrinsic connection between Malta, Australia and New Zealand through the execution of the following building restoration initiatives:
The Australian ''Queenslander'' Bungalow
Undertake a tender for the relocation of the ''Queenslander" bungalow by the Maltese government.
i. Preferably involving an Australian team in this process
ii. AFM would like to lead a bid for this work with some assistance from any entities within Australia

we are seeking traditional replacement materials for the bungalow and donations from suppliers would go a long way to achieving this important restoration objective
*we are seeking traditional replacement materials for the bungalow and donations from suppliers would go a long way to achieving this important restoration objective
Australia Hall
Private Maltese property developers are seeking input from Australian enterprises via a workshop to help kick-start this restoration initiative
We are now seeking to conduct an initial workshop toward the beginning of 2019.
The agenda for this workshop will have an Australian flavour and will include the following items for discussion:
iii. Planting some 90m gum trees around the site
iv. Erecting a memorial to the ANZACS on the site
v. Renaming the street from Triq A.N.Z.A.C. to ANZAC Avenue
vi. Conducting an Australian certified archaeological and document inspection
vii. Australis is putting up a prize of $500 for the first person to provide evidence of where the symbol opposite has originated from. The symbol sits on the front door of the Australia Bungalow and will provide proof of where the building originates.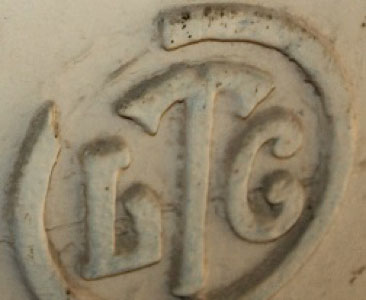 For more information contact Maria Micallef on 0417 471 031 or via email mmicallef@australisfm.com.au